Go to Amsterdam with kids! In Amsterdam you can do so many cool things with kids, but it is not always easy to find. That's why you can find everything at a glance on this page: shopping for kids, childfriendly restaurants and bars, fun things to do with kids, museums, playgrounds, parks, petting zoos, and so on.
For Dutch readers: there is also a Dutch version of this page.
A really nice way to discover Amsterdam is by bike. There are many organizations that offer guided bike tours in several languages. It is fun for kids and you see many parts of the city in a relatively short time. ♥ Yellowbike is situated near Central Station (Nieuwezijds Kolk 29). ♥ Mac Bike starts at Central station. Of course, you can also rent a bike and discover the city on your own. When the weather is good, a Canal Bike is very cool too, there are several places in the city center where you can rent these.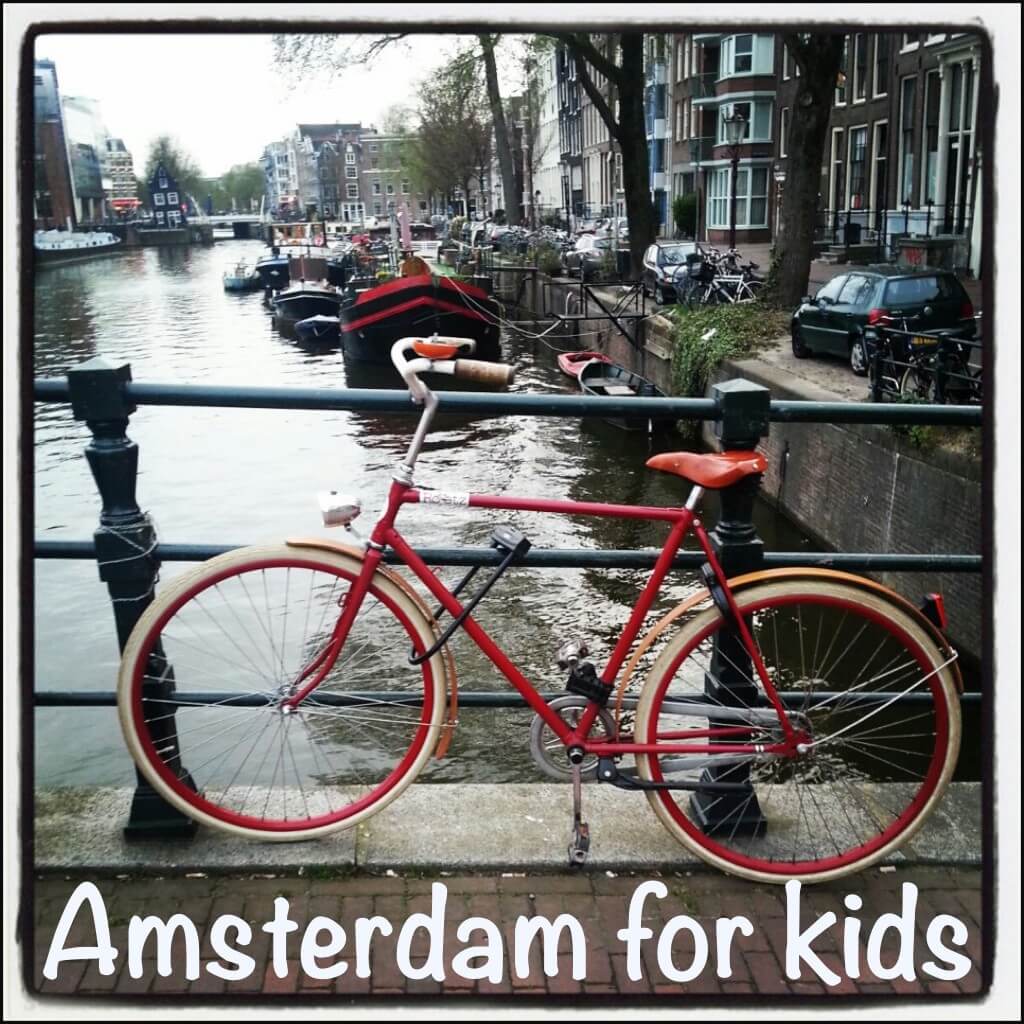 AMSTERDAM CENTRUM / CITY CENTER
Haarlemmerstraat and Haarlemmerdijk have many nice shops and places to eat, not far from Central Station. & Klevering Centraal (Haarlemmerstraat 8) is a gift shop with things for adults and kids, mostly hip design brands. Het Grote Avontuur means the big adventure (Haarlemmerstraat 25) and has home accessories which are great for children. IJscuypje (Haarlemmerdijk 14) has delicious artisan ice creams. Hebbes in Speelgoed (Haarlemmerdijk 18) has toys, costumes and interior decoration for children. Papa Bubble (Haarlemmerdijk 70) makes the finest sweets , I have ever bought giant lollipops for our nieces with their name on it, they found it fantastic. Teuntje (Haarlemmerdijk 132) is a children's shop with clothes, toys, Bugaboo strollers, with brands like Aden & Anais, Barbapapa and Snoozebaby. Grom (Haarlemmerdijk 180) has trendy clothing for babies, kids and teens. De Kinderkastenwinkel (Buiten Oranjestraat 12) modernizes old cabinets in fun colors for kids.
The Coffee Company (Haarlemmerdijk 62) has fantastic Italian coffee. Pizza restaurant De Pizzabakkers (Haarlemmerdijk 128) is nice for kids, they can even get playdough to knead. ♥ The Movies (Haarlemmerdijk 161) is a beautiful old cinema. English movies are subtitled in the Netherlands and therefore accessible for non Dutch speaking tourists.
Westelijke eilanden, the old western docklands, is a beautiful and quit area in the city center. It consists of three artificial islands, built for the navigation industry 300 years ago. There are many beautifull warehouses and canals heren. Restaurant Bickers aan de Werf (Bickerswerf 2) has a beautiful view on the water and a children's menu. Close by is ♥ petting zoo Dierencapel.
South of the Haarlemmerstraat and Haarlemmerdijk is the Jordaan . At the Noordermarkt (Northern Market) you find a cool flea market on Monday morning and organic farmers' market on Saturday. Mooi Mama means beautiful mama (First Boomdwarsstraat 63) and has baby clothes, maternity clothes and baby gifts, often in bright colors. Tangram (Herenstraat 9) is a gift shop, with stuff for kids, but also for yourself. What s Up Baby! (Westerstraat 189) has clothing for moms, layettes and lots of fun toys. Kleine Eland means Little Elk (Elandsgracht 58) is a toy store near the Johnny Jordaanplein with nice toys including balance bikes, puppetry, musical instruments, swings and trains.
Kitsch Kitchen (Rozengracht 8-12) is a shop with colored stuff your the house as well as colored toys and items for children's rooms. The Kinderboekwinkel (Rozengracht 34) has many children's books. Restaurant Moeders, which means mothers, (Rozengracht 251) looks like a living and is nice to have dinner with kids. Exota (Hartstraat 10 and 13) has hip colorful clothing for men, women and kids, including King Louie. IJscuypje (Prinsengracht 292) has very tasty artisan ice creams. Restaurant Noordwest (42 North Market) is a restaurant to have dinner with kids in the northern part of the Jordan, and Italian Restaurant Il Fiore (Lindengracht 19) as well. ♥ Anne Frank Huis, the House of Anne Frank (Prinsengracht 267) is interesting for kids and parents. ♥ Those who dare can climb the tower of the Westerkerk, the Westertoren (Prinsengracht 281).
Coccinelle is in Magna Plaza , with clothing and shoes of brands like Guess, Boss and Replay. De Kinderboekwinkel 2 (Nieuwezijdsvoorburgwal 344) has children's books and is near the Spui . If you're there, please take a look here at the Begijnhof, one of the most beautiful courtyards of Amsterdam. Tinkerbell (Spiegelgracht 10) is a special toy shop for babies and children. Tesselschade Arbeid Adelt (Leidseplein 33) has presents made by rich ladies, sold for charity. In the center you will find a number of H&M's with clothes for kids (Kalverstraat 114-118, Nieuwendijk 154 A, Dam 4). Departments store Bijenkorf (Dam) and V&D (De Munt) have clothes for kids as well. ♥ Madam Tussauds is at Dam Square.
It is not easy to find a good place to have dinner with small kids in the city center. Brasserie Harkema (Nes 67) is not far from the main shopping dstrict the Kalverstraat. Humpreys (Spuistraat 267 and Nieuwezijdskolk 23) is a nice place to eat with children. ♥ In the Amsterdam Chinatown, at the Zeedijk, is a huge colorful Buddhist temple.
On the east side of Central Station you will find the Oosterdokseiland with ♥ Nemo Science Center (Oosterdok 2), a science museum where children can discover everything themselves and in the summer there is a huge terrace on the roof with a water playground. Nearby, you will find the Amsterdam Public Library ♥ Openbare Bibliotheek Amsterdam, a very beautiful building, with large children's collection and a self service restaurant on the top floor with views over Amsterdam. Vapiano (Oosterdokskade 145) is a self-service restaurant with Italian food. ♥ Scheepvaartmuseum (Kattenburgerplein 1) is the shipping museum.
In the Plantagebuurt, east of the city center, you will find ♥ Artis Zoo and ♥ the Hortus Botanicus and anotherCoffee Company (Plantage Muidergracht 69 -71). Broer & Zus means Brother & Sister (Sarphatistraat 498) and has children's clothes of brands like Bakker made with love, Bellerose, Claesens, Havaianas, Stella McCartney and their own beautiful brand. Pizza restaurant De Pizzabakkers (Plantage Kerklaan 2) is nice for kids, they can even get playdough to knead.
In Czaar Peterbuurt you find STAdesign (Czaar Peterstaat 114) with clothes for kids from 0-10 years. Not Just A Gift (Czaar Peterstaat 94A) has special gifts, including baby gifts and toys. At Helena Primakoff (Czaar Peterstaat 171), you can have a nice lunch and coffee. City Oasis Roest (at the end of the Czaar Peterstaat left) is a trendy restaurant in an industrial building on the Oostenburgereiland , with a beach atmosphere on warm days. Rosa & Rita (Conradstraat 471) serves steak and pizza and there are plenty of high chairs available. ♥ The Ajax Experience (Rembrandplein) is cool for those who love soccer.
Gone with the Wind (Vijzelstraat 22) wooden toys and mobiles. De Beestenwinkel means the animal shop (Staalstraat 26) and has everything that has to do with animals: books, stuffed animals and other toys. Shop de Ville (Staalstraat 11) is a stylish gift shop for kids and adults, and has for example Sophie the Giraffe and Bakker with Love suitcases. Waterlooplein has a large flee market which is cool and has a Coffee Company (yes I am a fan). ♥ Tunfun (Mr. Visserplein 7) is an indoor playground in an old garage. Knuffels means Cuddles (St. Antoniesbreestraat 39-51) and has toys in all shapes and sizes, if you stand in front of the showcase you do not know what you see! Vapiano (Amstelstraat 2) is a self-service restaurant with Italian food.
In the Utrechtsestraat you find JAN (Utrechtsestraat 74), a very nice shop for special children's gifts and gifts for yourself. You also find here two coffee bars: Starbucks The Bank (Utrechtsestraat 9) is a large Starbucks located in a former bank building and the (Utrechtsestraat 130) with very good coffee.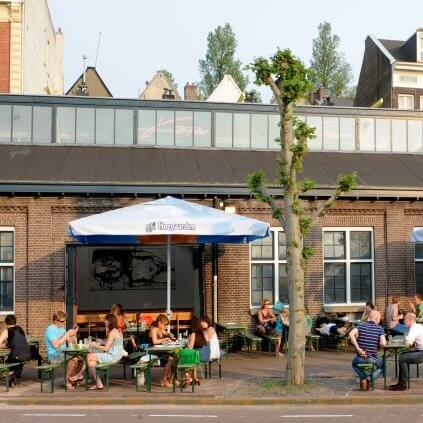 AMSTERDAM ZUID / SOUTH
In hip neighbourhood de Pijp are many nice places to go with kids. De Bazar (Albert Cuypstraat 182) is a Mediterranean restaurant in a giant building with bright colors, high chairs and playground. It is always busy so booking is advisable and they also have a very nice breakfast. De Duvel (1st Van der Helststraat 59) is a nice eatery to eat with children as well. Mikado (Albert Cuypstraat 256) has many large toys, such as walking cars and skippy animals. The Emaillekeizer, which means Enamel Emperor, (First Sweelinckstraat 15) has enamel and tin stuff, but also other colored stuff.
De Kinderfeestwinkel (Gerard Doustraat 65) has everything you can imagine for a children's party (invitations, games, theme party, make-up), but also costumes and stuff for the nursery. Zublim (Gerard Doustraat 86) is a nice interior design shop, for yourself and for kids, with brands like Sirch, Whishbone and Ferm Living. Kidzz (Nicholas Berchemstraat 1) has shoes (Kidzz Shoezz) and eyeglasses (Kidzz Eyezz) for children. Baby Anco (Ceintuurbaan 69) is a baby store. Bloem Vintage (Eerste van der Helststraat 53) is a hairdresser for kids and vintage shop. Just unwinding with the kids? In the Sarphatipark you find a playground and a fountain, it is crowded by hip young mothers. Another option is Kinderboerderij de Pijp (Lizzy Ansinghstraat 82, next to Hotel Okura), a petting zoo. Many places for a good coffee: Koffiesalon (1e van der Helststraat 66) and Coffee Company (Van Woustraat 92, Van Woustraat 153, Ferdinand Bolstraat 38). IJscuypje (First of the Helststraat 27) has delicious ice creams.
In Rivierenbuurt you find Koter en Ko (Scheldestraat 55), a very large store with lots of children's wear, but also all kinds of baby gear. De Winkel van Nijntje (Scheldestraat 61) is the Miffy brand store. Meys & Co (Scheldestraat 44) has kids' shoes. @7 (Scheldestraat 92) is a place for breakfast, lunch and coffee, with a play area for kids, as well as a good menu for children. De Ruilhoek (Maasstraat 146 en 174) has second hand clothes and presents. Kits+Diezijn (Rijnstraat 219) has many super cheerful little gifts and clothing. Again a Coffee Company (Rijnstraat 32). In the Rivierenbuurt is the Martin Luther King Park, where in August festival ♥ De Parade takes place. On the square at the corner of the Vechtstraat and TrompenBurgerstraat is a large playground. Flinders (Meester Treublaan 18) is a design shop, with fun stuff for kids, for example cardboard kitchens and homes, life-size Miffy lamps and Ferm Living stuff.
Buitenveldert has one of the best pregnancy shops of Amsterdam, Ruimschoots which means amply (AJ Ernststraat 601), with pregnancy wear of all major brands. At Gelderlandplein you again find a Coffee Company and Benetton, but also toystore Cedille, with lots of wooden toys and costumes … and a table with wooden train to play with. To the east of Buitenveldert is the Amstelpark, including a giant playground. ♥ The Amstelpark itself is well worth it, it was the early 70s the Floriade park and there are many special plants. On the south side of the Amstelpark you find a windmill, Riekermolen. Restaurant Klein Kalfje (Amsteldijk Noord 355) has a very nice terrace at the water of the river Amstel.
On the west side of Buitenveldert is ♥ Amsterdamse Bos, which means Amsterdam Forest, with several playgrounds, swimming ponds, petting zoo Geitenboerderij Ridammerhoeve, Openluchttheater which means Open Air Theatre, the Museumtram that runs on Sundays and public holidays, a place to hire a canoe, the labyrinth and islands to play for older kids.
Oud Zuid is the chic neighborhood. PC Hooftstraat has some nice children's stores. Azzurro Kids (PC Hooftstraat 122) has brands like Baby Dior and Armani Junior. Benetton (Van Baerlestraat 6), Sissy Boy (Van Baerlestraat 15) and Petit Bateau (Van Baerlestraat 19) are directly opposite each other. Around the corner is the ♥ Vondelpark, the Amsterdam Central Park. A good terrace with kids is at Groot Melkhuis, which means Milk House, in the middle of the park. While your kids are in the playground (with a fence around it) you're sitting comfortably on the terrace. Nearby there is also a paddling pool. Vondeltuin (Vondeltuin 7) has all kind of facilities including a sandbox. On the south side of the park is a skates rental. From the Vondelpark you can enter Hollandsche Manege (Vondelstraat 140), which means Dutch Riding School, a beautiful old building in Viennese style, where kids can look at the horses.
Next to the Vondelpark is the chic Cornelis Schuytstraat, where many celebrities are shopping. In this neighborhood is & Klevering Zuid (Jacob Obrechtstraat 19a), a very nice gift shop.
De Kinderkledingwinkel (Beethovenstraat 19) is surprisingly affordable and super fun stuff: clothes and little gifts. Imaginarium (Beethovenstraat 69) is a shop with special toys. Again a Coffee Company (Beethovenstraat 43). At the end of the Beethovenstraat is the ♥ Beatrixpark, named after Queen Beatrice, with a paddling pool for the summer. In this park, next to the Rai, is city beach Strand Zuid during the summer season.
South of the Vondelpark, near the Hoofddorplein, is Imagine (Amstelveenseweg 131), a shop for children and a children's hairdresser, with nostalgic gifts and beautiful clothing brands. IJscuypje (Amstelveenseweg 218) has delicious ice creams. Familius (Warmondstraat 197) has shoes for kids.
AMSTERDAM WEST
Close by is Onderste boven, which means upside down (Hoofddorpweg 14), a shop with beautiful children's wear and gifts. Knutsel Frutsel (Hoofddorpweg 21) has children's craft supplies and lots of toys, such as princess dresses, suits and other pirate costumes, technical toys, books and games. Speelgoedhemeltje, which means Toys Heaven (Jacob Marisstraat 2) has wooden trains and dolls' carriages, Smurfs, Wheelybugs and more. The Imps & Elfs Store (Sloterkade 43) is in an old garage. Good coffee can be found at the Koffiesalon (1st C. Huygensstraat 82) and Coffee Company (Kinkerstraat 330-332). Kids & Queens (Rietwijkerstraat 32) is a secondhand brandstore.
Westerpark is the name of the neighborhood and the park. ♥ The park Westerpark is fantastic with kids, you can picnic or enjoy one of the many terraces, for example Westergasterras. Espressofabriek means Espresso Factory and has good coffee. The Bakkerswinkel means Bakery Shop and is a great place to have a delicious high tea or lunch. Playground Woeste Westen is in the northwest corner of the park, near the Westergasterras. Everywhere in the park is free wifi. On the north side you will find the Spartelvijver, a children's pool. At Cultuurpark Westergasfabriek is cinema Ketelhuis. Once a month there is the Sunday Market in Westerpark, where designers, artists and other creative people offer their products, including many children's stuff. Then also Household Hardware (Pazzanistraat 6) opens, with lots of colorful cool interior. At ♥ beach Strand West (Stavangerweg 900) you can swim.
Café Restaurant Amsterdam (Watertorenplein 6) is in an old water tower and loaded with kids. The hip Flinders Cafe (Frederik Hendrikplantsoen 36) is very child and parent friendly, with baby menu, nappies, baby milk and a play area. At busy times, such as Sunday afternoon, it is useful to take a reservation if you go there. Café Kostverloren (2e Kostverlorenkade 70) is neighbourhood bar and has some toys and high chairs. WG cafe (Marius van Bouwdijk Bastiaansestraat 52) is grand cafe which is good equipped for kids. Paviljoen van Beuningen (Van Beuningenplein 21) is next to a playground and a nice place for coffee and lunch.
At the Overtoom , 't Schooltje (Overtoom 87) has clothes and shoes for kids and teenagers. Pizza restaurant De Pizzabakkers (Overtoom 501) is nice for kids, they can even get playdough to knead. For kids it is nice to eat with your hands, which is possible at one the Ethiopian restaurants in Amsterdam, were you can eat large savory pancake. Ethiopian restaurant Addis Abbeba (Overtoom 337) has some children's facilities. Big en Belg (Jan Pieter Heijestraat 83) has trendy clothing and shoes. Belly B. (Bosboom Toussaintstraat 22) has fashion for kids and pregnant mums. Wollepop (Bosboom Toussaintstraat 49) second hand clothes and toys. Noppies (Nassaukade 356) is a Dutch brand for maternity wear and children's wear. Goochem Speelgoed (Eerste Constantijn Huygensstr 80) has beautiful wooden toys. Jun Jun (De Clercqstraat 97) has second hand clothes, toys and other stuff.
Apino (Bos and Lommerplein 67-69) is a baby store in the neighborhood Bos en Lommer . Theatercafé Mozaiek (Bos and Lommerweg 191) fun to eat. In neighborhood De Baarsjes is Edel (Postjesweg 1) with a wonderful terrace on the water. Amsterdam West has a large beach at ♥ the Sloterplas.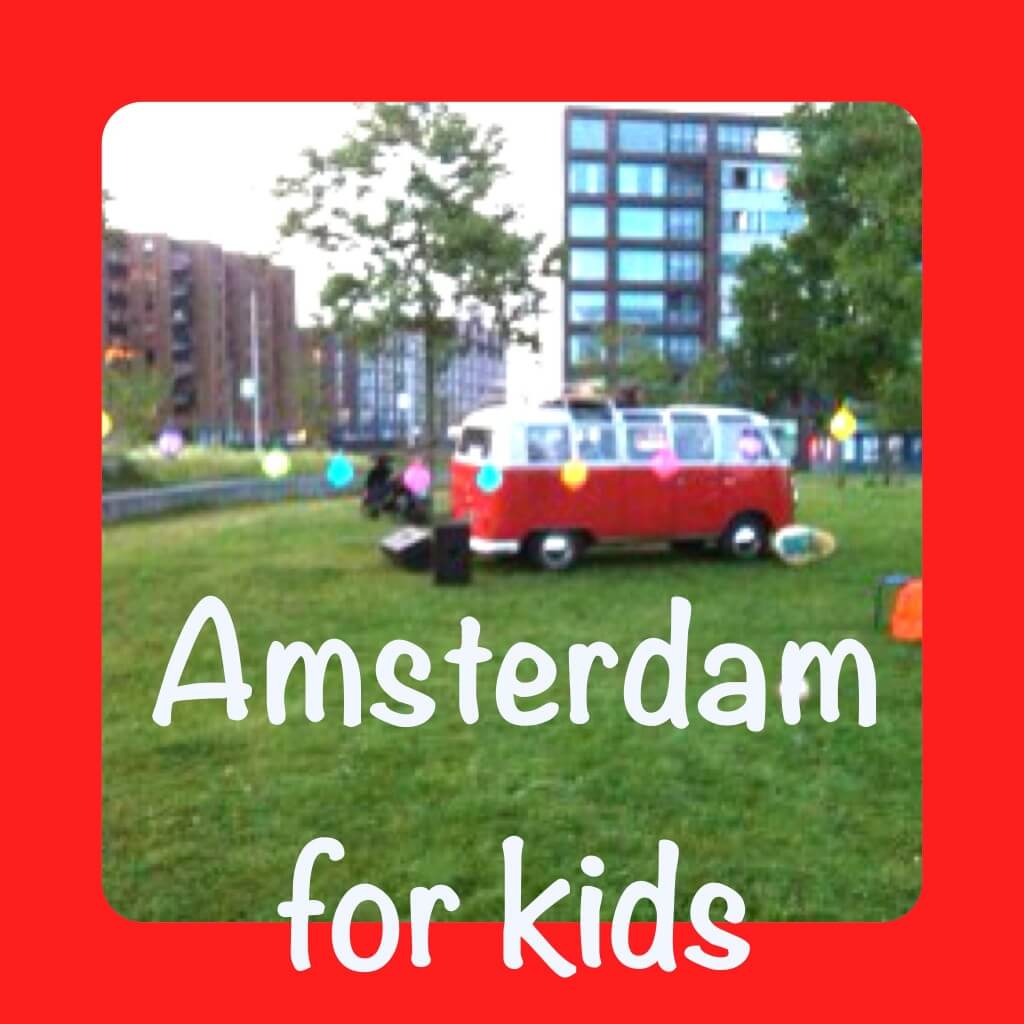 AMSTERDAM OOST / EAST
In the Indische Buurt is ♥ Flevopark, where you can swim in Nieuwe Diep. Next to the park is ♥ Jeugdland, a natural playground with petting zoo, with lots of activities, a very beautiful place covered with flowers. Next to the Dapper Market is De Ponteneur (1e Van Swindenstraat 581), a cozy eatery with a menu for kids and some toys. Restaurant Boom (Linnaeus Street 63) has the same facilities. The Oosterpark has a playground and swimming pond. Next to Oosterpark is the Tropenmuseum, which means museum of the tropics, with ♥ Tropenmuseum Junior with activities for kids.
In the neighborhood Watergraafsmeer is Zacht, which means soft (Middenweg 53a), a store with nice clothes, toys and little gifts, from brands such as Paul Frank, Noppies, Bakker and Petit Louie. Koffie in Oost (Linnaeuskade 1) and Coffee Company (Middenweg 32) have good coffee. In Frankendael park is a wooden playground in the shape of a castel. Sometimes in the weekend there is Pure Markt at this location, a nice market with biological food and cool stuff. Ginger and Ale (Helmholtzstraat 61 B-1) is a large and cool restaurant in Watergraafsmeer, with high chairs and toys.
In Oostelijk Havengebied, the Eastern Docklands, you can see the history everywhere: old cranes and many houseboats, fun to walk along with kids. Encantado Het Winkeltje (C. Eesterenlaan 46) has used and new children's wear and toys, but especially a lot of second hand clothes. Keet in Huis (KNSM-Laan 297), is a hip children's shop, next to interior stores on KNSM-eiland. Sissy Boy (KNSM-Laan 19) has children's wear and toys (and nice clothes for yourself). The Kompaszaal (KNSM-laan 311) was the former arrival and departure place for international boats, now it is a place where you can have lunch with a fantastic view. Restaurant Kanis en Meiland (Levantkade 127) has the nautical atmosphere associated with the island. Jamie Oliver's Fifteen (Jollemanhof 9) is a good place to go with culinary children. Pakhuis De Zwijger (Piet Hein Kade 179) is an old warehouse were you can eat with children, they have toys.
On sunny days all Amsterdam parents go to IJburg , to ♥ Blijburg Beach, with it's cool bar. Not bad, with a drink in the sun on the beach. IJburg is the place where many urban families live and this is reflected in the range of shops and restaurants. In the shopping center you find Bagels & Beans (IJburglaan 567) which has toys and other kids' stuff. Restaurant I-Grec (Jean Desmetstraat 121) has a menu for kids and toys. Stitch vintage (Pampuslaan 33) is a shop for second hand clothes for kids and (pregnant) ladies. Bliksem en Sterren (IJburglaan 1153) has clothes for kids from 2 to 14 years, with affordable and more expensive brands such as Birkenstock, Name It, Tumble 'n Dry, Vingino, Claesens and Havanaias. Flo4Kidz (IJburglaan 1273) is a shop with clothing and gifts for babies and kids, with clothes of for example Petit Bateau, Tumble 'n Dry, Kik-Kid, Kidscase and Kidz-Art. Furthermore, there have cute Bergstein boots, Converse sneakers and Barbapapa stuff. IJgenwijs (IJburglaan 1285) has all kinds of gifts, for kids for example name flags, dolls, children's accessories and shoes of the beautiful French Collegien. At this part of the IJburglaan there are also some nice clothing shops for yourself. Italian Restaurant Bloem op IJburg (IJburglaan 1289) is very popular so need to reserve. The Espressofabriek, which means Espresso Factory, (IJburglaan 1489) is one of the best coffee bars in Amsterdam. Inside they have a corner with toys. The terrace is at a busy road, so not convenient with very young kids, but you can bring your latte to go to Theo van GoghPark, where you'll find four playgrounds.
IJburg has a beautiful harbor, with several restaurants with terraces with a view over the water, including N.A.P. (Krijn Taconiskade 124), a very nice restaurant with toys and books for children. Dok 48 (Krijn Taconiskade 328) has high chairs and a menu for kids with several dishes to choose. In summer, you can take ♥ the ferry to Fort Pampus island. Firma Koek (Krijn Taconiskade 404), is a cool kids restaurant, with pancakes and nice food for the whole family and it has a playground in the restaurant.
Next to IJburg is Diemerpark, a large park that looks a bit like a dune park, in the summer it is full of wild flowers. Note the manhole covers in the park: there are all poetic statements on it, it is fun to let the kids find them. The Diemerpark has a small beach. Paviljoen Puur (Overdiemerweg 37, Diemen), open on Sundays, is in Diemerpark. It was built at Fort Diemerdam, which is part of the Stelling van Amsterdam, the Amsterdam fortification. Every Sunday from 11:00 to 18:00 you can have lunch or coffee here. In summer, the kids play in the grass.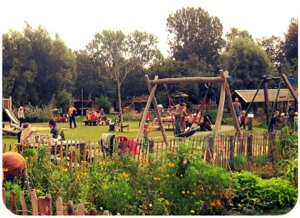 AMSTERDAM NOORD / NORTH
If you take the ferry at the back side of Central Station you can go to Amsterdam Noord, the ferry is already an adventure for kids (you can also go here by car). The main ferry goes to Tolhuistuin. This former canteen of Shell, with a park, is now a cultural haven. And fun for kids: ♥ with a real Swing Garden Schommeltuin. Nearby is also the ♥ Filmmuseum.
Another ferry goes to NDSM-werf , an old wharf, with IJ-kantine (Mt. Ondinaweg 15) is a huge waterfront restaurant with a large play area for kids. At Strand Noord, which means Northern Beach, is De Pllek (TT Neveritaweg 59). There is also a big flee market in the IJ-hallen (TT Neveritaweg 15) once every month. The sailing Pannenkoekenboot, pancake boat, leaves from the NDSM wharf.
Wilhelmina-Dok (Noordwal 1) can be reached with another ferry and has a beautiful view over the river IJ.
Amsterdam Noord has a very large park: Noorderpark, this used to be called the Florapark and Volewijckspark. There is the Noorderparkkamer, a cultural living of the Noorderpark, and the Noorderparkbar, where you can have a drink or an ice cream.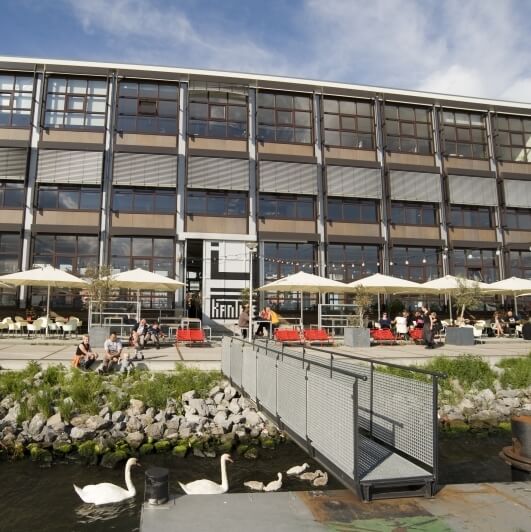 AMSTERDAM ZUIDOOST
In Amsterdam Zuidoost you can swim at Recreatieplas Gaasperplas. Boerderij Langerlust (Provincialeweg 24) is a restaurant between Driemond and Amsterdam Southeast. This old farmhouse has been refurbished to an idyllic spot with lots of greenery and water. There is a playground and you walk in the nearby park.
MATERNITY WEAR
Where in Amsterdam can you find clothes for pregnant mums? Above you already found Mooi Mama (Eerste Boomdwarsstraat 63), Ruimschoots (A.J. Ernststraat 601), Noppies (Nassaukade 356) and Belly B. (Bosboom Toussaintstraat 22) for new clothes and Encantado Het Winkeltje (C. van Eesterenlaan 46) and Stitch vintage (Pampuslaan 33) for second hand clothes. You can find more maternity wear at Hema (you can order via website ), C&A (Beurspassage 2, Buikslotermeerplein 298), H&M (Nieuwendijk 154, Kalverstraat 114) and Prenatal (Osdorpplein 771, Arena Boulevard 55, Binnenhof 48 Amstelveen).
OUTSIDE AMSTERDAM
Just outside of Amsterdam are beautiful little villages such as Durgerdam, Schellingwoude and Holysloot. Schoolhuis, which means School House (Dorpsstraat 38, Holysloot), is a very idyllic place. This former residence of a schoolmaster has a terrace surrounded by meadows and you can eat with your feet in the grass, sitting at a large wooden table.
Muiderslot is an old castle (Herengracht 1, Muiden) with many activities for kids, and has a beautiful garden with all sorts of plants and flowers. It is situated in Muiden, a beautiful old little city, surrounded by water.
PUBLIC HOLIDAYS AND FESTIVALS
Until 2013 Koninginnedag, Queensday, is on the 30st of April. From 2014, Koningsdag, Kingsday, is on the 27th of April. All over Amsterdam is a fleemarket. Amsterdam South near Beethovenstraat and Apollolaan is a good place to go. In the Vondelpark is a fleemarket for kids, where they can sell used toys, but also show their musical or comic talents. If you have small kids, don't go to the city center, it is to crowded. In Amsterdam East is a large festival for kids, you will find it around the Bredeweg. Blijburg has festival for young and old people and the IJburg port has a nice fleemarket as well.
Keywords: expats, tourists, tourism, Amsterdam, kids, children, shopping, restaurants, activities, museum, zoo, parenting, beaches, summer, autumn, winter, spring, attractions, hip, kids children, child-friendly, kid-friendly, where to go, hotel.
You see, there is enough to do in Amsterdam for kids!

Wil je op de hoogte blijven van leuke nieuwe berichten? Schrijf je dan in voor de nieuwsbrief en ontvang 1 keer per maand alle nieuwe berichten en af en toe een special. Vul hier je emailadres in en klik op de groene knop.
---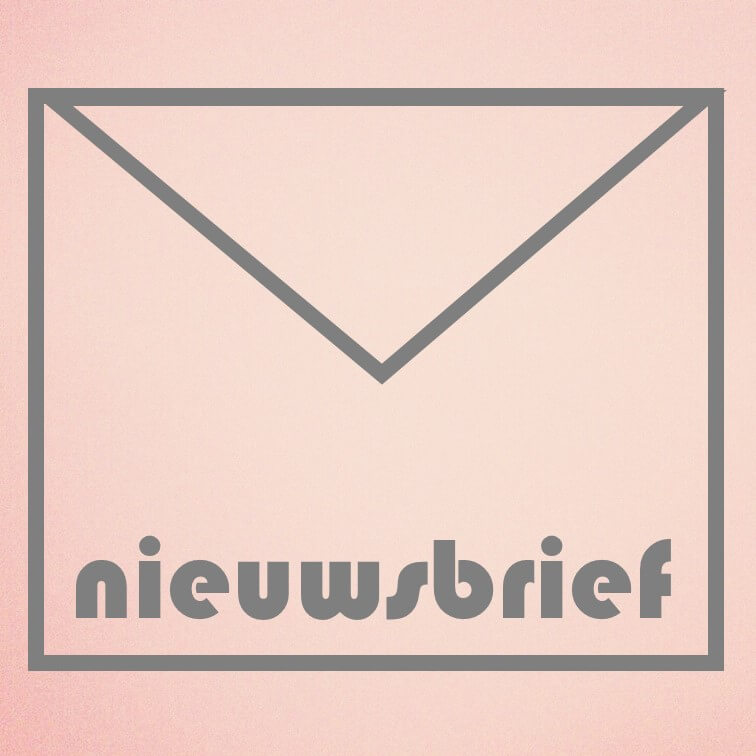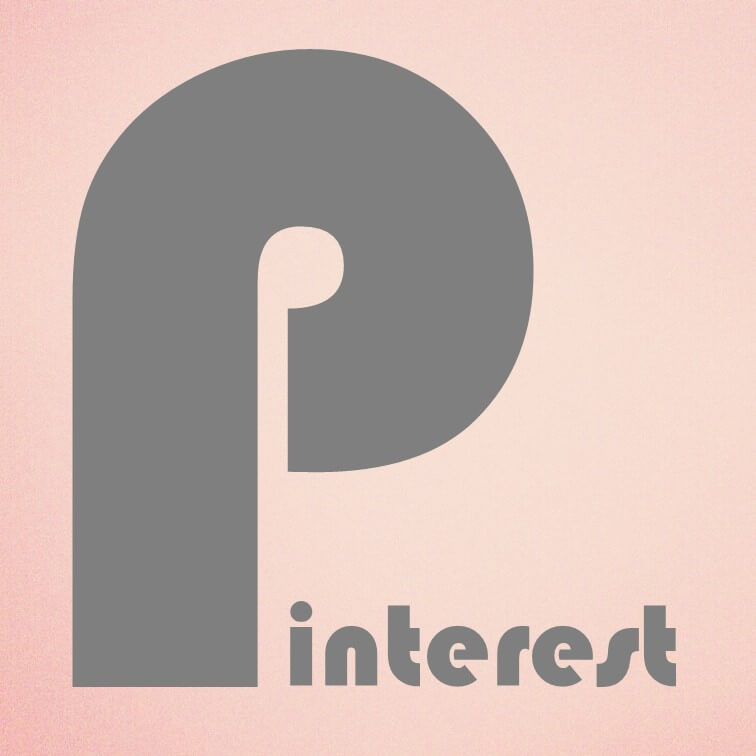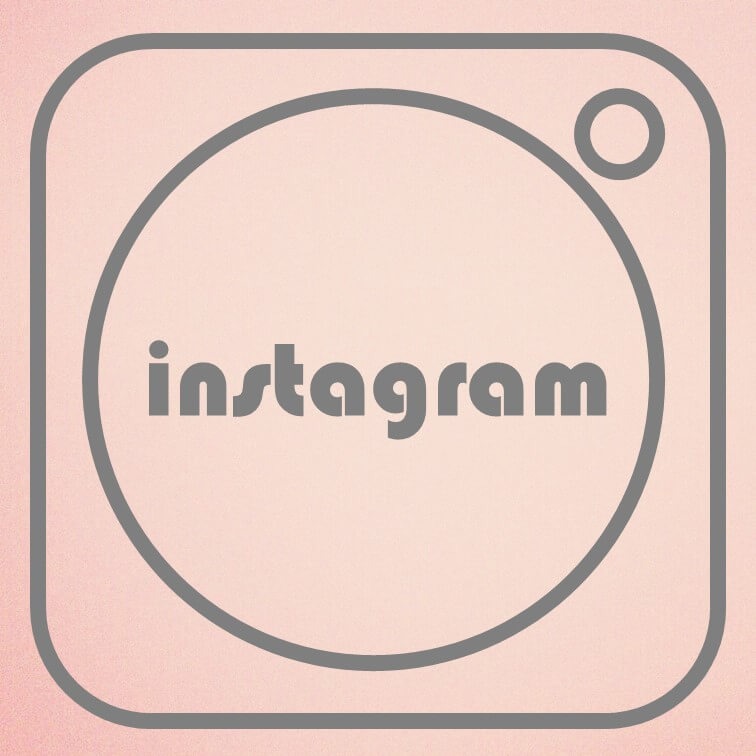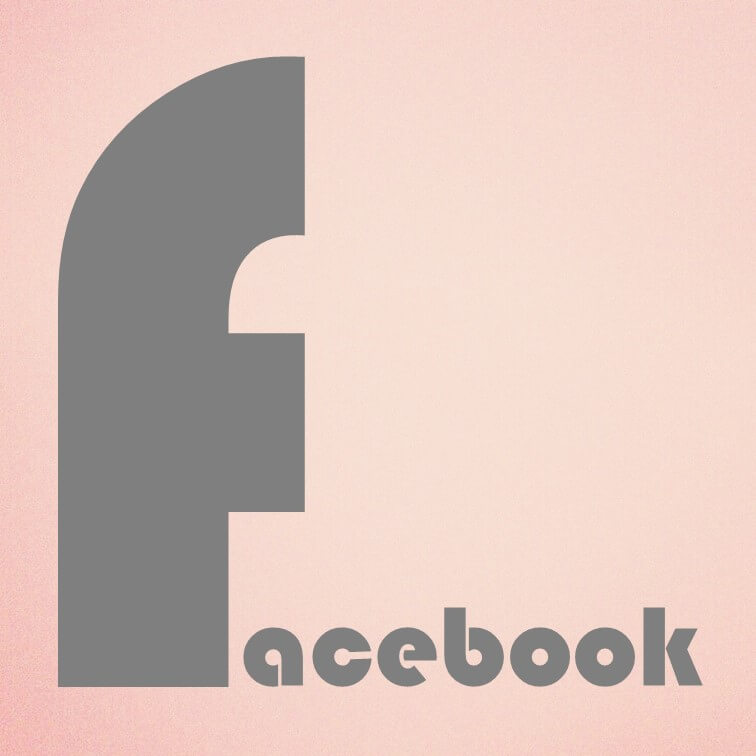 ---
Meer over Leuk met kids blog
---
Leuk met kids blog wordt geschreven
door Maud
, ik woon samen met vriend, zoon (2011) en dochter (2014) in een huisje in de stad. Ik ben altijd op zoek naar leuke ideeën en mijn blog is de plek waar ik die deel. Als ik een artikel schrijf in samenwerking met een bedrijf dan vermeld ik dat er bij. Daarnaast bevatten veel artikelen affiliate links van webshops, deze producten kies ik altijd zelf uit, daarover kun je
hier meer lezen
.